Tina Berish
Controller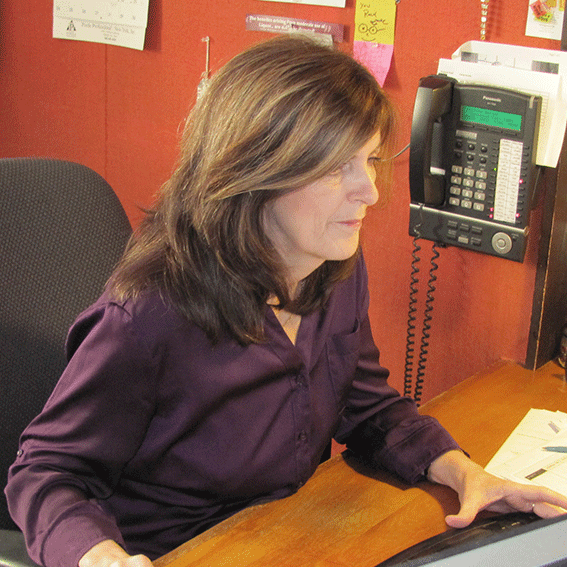 Education
Graduate of Southern Vermont College with a degree in Accounting
Tina Berish
Controller
Tina Berish is responsible for all of the financial activities at Trudeau and Truarchs – including budgeting, forecasting, financial statements and overseeing human resources and benefit administration.
Her extensive experience in providing accounting management services includes planning and managing consolidation of regional and nationwide offices for several corporations. Prior to joining Trudeau, Tina spent 12 years with Bedford Fair Industries, working with inventory and overseeing accounts payables and receivables, payroll, payroll taxes and sales tax filings and sales tax and benefit audits for this multi-million dollar-direct marketing company. She was responsible for the general ledger and assisted in producing monthly financial statements; cash management; budgeting and forecasting; and credit negotiation.
Personal Bio
When I was younger wanted to be a librarian, or a teacher, or even an astronaut. But now I'm an accountant. I don't know what happened! I grew up in the Albany area and have lived in several places in New York state, as well as Connecticut and Massachusetts. I moved back close to home 13 years ago, after my husband, son and I finished designing and building our own home. Our son is now married, so our household is now focused on our pets.
I love animals and also love camping, dancing, singing, hiking and reading. Robert Frost is my very favorite poet as he reminds me of home. In third grade we had to memorize his poem "Stopping by Woods on a Snowy Evening…." And to this day when walking my dog on a snowy night down the dirt road, I recite it aloud.
I grew up believing that I can do anything I want to do if I want it badly enough… I still don't know how Accounting fits in! I don't believe in giving up on a dream and get impatient with those who do. I truly believe we are the masters of our own destiny.
<
Back to Our Team